Functions and Special Features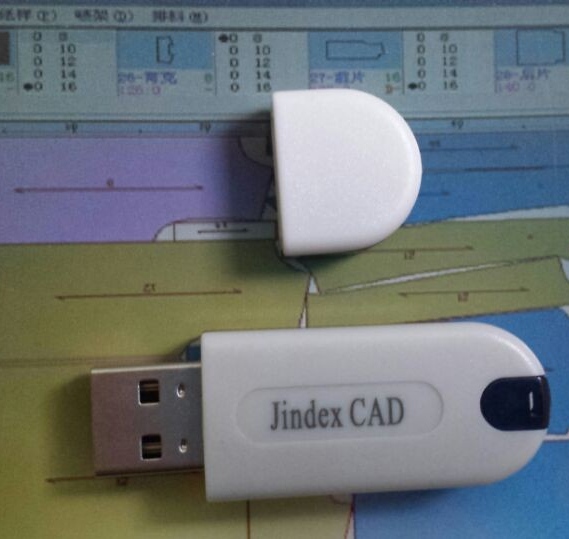 Jindex V6 speed version module:
1. With a powerful plate making tool, it not only meets the traditional traditional plate making habits, but also enjoys the precision and speed of computer work.
2. It can memorize the pattern data and steps, automatically generate new patterns according to the input specifications, and automatically grading.
3. Provide a variety of pattern-making methods, such as prototype method, formula method, proportional method, fixed-line drawing, etc., for users to choose, and can be used interactively.
4. Provide professional modification tools, which can quickly carry out provincial transfer, partial modification of the pattern, plus burrs and so on.
5. Provide professional length measurement and length comparison tools to accurately measure the length of the line segment and the difference between the two line segments and automatically modify it.
6. Provide a variety of drawing units (such as centimeters, millimeters, inches, market, etc.), and can convert various drawing units at any time to meet the needs of different users.
7. Unique automatic backup function with security recovery function, so you can avoid worries.
8. Provide clothing parts library and marking symbol materials to assist in the production of garment craft sheets.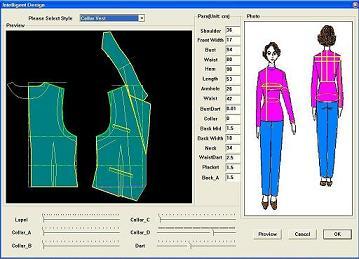 智能打板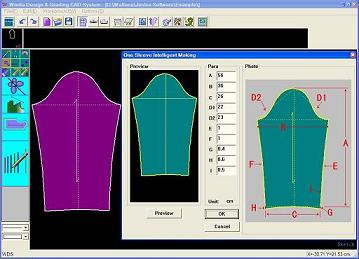 自动生成袖
Jindex V6 speed grading module:
1. Provide a variety of grading methods: point grading, line grading, regular grading and volume grading. Point-and-put code is the closest to manual grading, making it easier for the pattern maker to learn, and accurate and fast; the unique grading design makes the grading operation easier and faster.

2. When the sample is processed, the digitizer can be directly used to input the customer pattern into the grading system, eliminating the need for repeated conversions and the input pattern is accurate.
3. A series of modification tools are available to modify the input pattern twice. Such as: add internal elements such as cut, buckle, auxiliary line on the modified paper; split, merge, symmetrically copy the paper; adjust, modify the curve, the length of the line, and so on.
4. Provides international standard CAD formats (such as *.dxf, *.aama) for compatibility with other CAD systems.
5. Provide a variety of drawing languages, can connect to all the plotter, cutting plotter and other professional hardware equipment on the current market.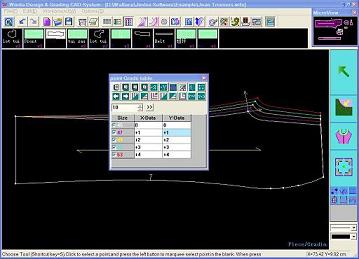 (点放码)

(点放码)
Jindex V6 speed discharge module:
1. Perfect humanized discharge system: manual discharge/automatic discharge/human machine interactive discharge. Freely choose as you like.
2. powerful automatic bed-diving function: according to the fabric / lining / accessories or different colors for single cloth number or multi-cloth number automatic bed.
3. one step ahead - calculation documents
4. Auxiliary process list: a good assistant for the factory management staff/manipulators!
5. Knitting roller cloth discharge For the knitting roller cloth, Jinde discharge system can develop and design professional modules according to its characteristics, and the samples can be opened and opened. There are three types of discharge methods: manual, fully automatic and human-machine interactive. The fully automatic type can be used for estimating materials, quotation, budget fabric length, and man-machine interactive for blanking production.
a) There are a variety of pattern positioning methods: fine-tuning the silk thread, freely turning the rotation, limiting the overlap, quantitative overlapping, multiple pieces close to each other, fixed length discharge, and the like.
b) The pattern files generated by the pattern design module and the grading module can be directly imported into the work area to be discharged in the discharge module. Different styles and types can be randomly arranged and arranged, and multiple rows or drains can be avoided.
c) With the sample shrinkage processing function, the pre-sampling sample can be directly shrunk.
d) The system can not only arrange ordinary fabrics, but also can discharge drum fabrics. When the material is discharged, the sample piece can be automatically separated according to different requirements, and the pairing operation according to the fabric condition is performed.
e) The system can not only draw 1:1 pieces or discharge charts, but also can output any proportion of the discharge charts by the printer. It is easy to observe and check when discharging, and can control the budget for order production.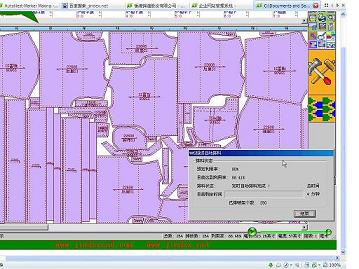 (Super Marker)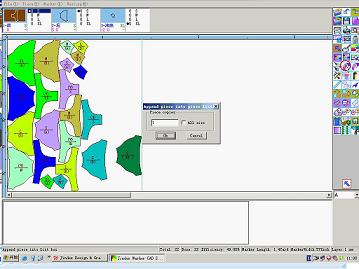 (Combine Various Macri Fabrics)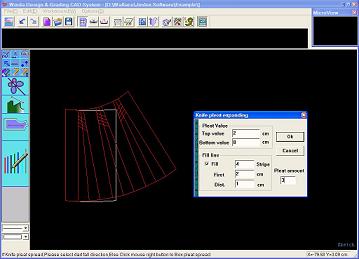 (Expand Folding Knife)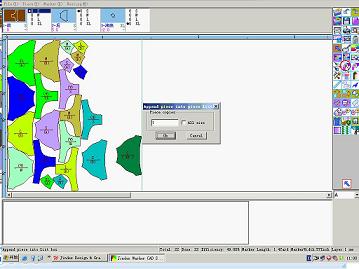 (Increase or Decrease 1 Set)
Jindex V6 speed file conversion module:
1.Jindex CAD can be read into Geber TMP format, MOD style files and so on.
2. Jindex CAD can read into the IBA pattern, and the AAMA/DXF of the cloth information.
3. Jindex CAD can be read into the GBR format of PAD and DXF, AAMA and other formats with cloth information.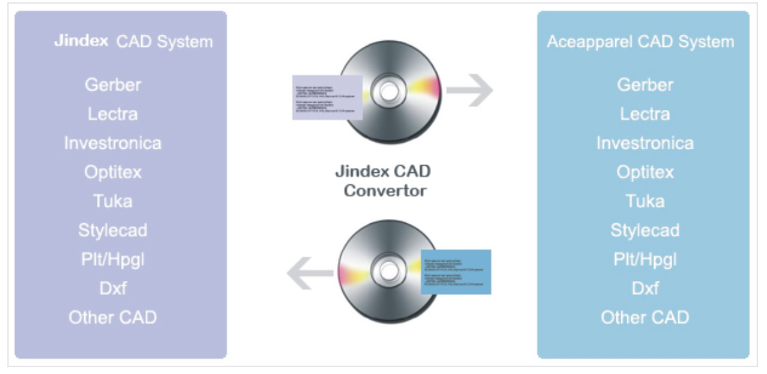 (Conversion of Various File Formats)
Jindex V6 speed CAD software to achieve 5 major benefits maximization:
Benefit 1: Software automatic plate making grading and nesting, so that you can better and faster quotes and services to customers, enhance your customer's confidence and satisfaction.
Under the use of you or your professional pattern master, Jinde automatic plate making and grading and discharging quotation system can make the required paper samples in a few seconds, and automatically grading and discharging within a few seconds, and calculating In less than one minute, you can provide order information such as the pattern discharge required for the quotation, so that you or your customer service staff can quickly and professionally answer the questions and prices of your customers, which means that the customer Your company's confidence and satisfaction increase.
Benefit 2: Based on technical information such as fast and accurate marker maps, ensure that you receive orders at the most appropriate price to ensure profitability.
Based on information such as technical pattern discharge under the rapid response system, your customer service staff will no longer waste time waiting for information such as designing the layout map, or design information is not allowed, and the price quoted to your customers is high or low. Either lose the order and lose the customer, or take the order at a loss.
Benefit 3: The system is more compatible with the original CAD software files at home and abroad.
It is fully compatible with foreign GERBER, LECTRA, PAD file formats and the original file format of domestic mainstream software, ensuring that you can easily read the national file format after ordering.
Benefit 4: The humanized concept of Hong Kong's international metropolis is guided by the speed development and manufacturing of Shenzhen, with the dual advantages of internationalization and localization.
The starting point of Jinde system architecture is high and fast upgrade, with innovative passion to meet the actual needs of users after purchase, simplify operation, greatly reduce the user's learning time and the cost of using software, and make the lowest cost and most vital software.
Benefit 5: Service system and speed without time difference---provide a one-minute speed response system to solve customer problems. The service covers customer on-site tracking service, technical training, telephone service hotline, BBS, computer remote technical training and support. Each user is equipped with professional one-on-one online support and remote technical customer service manager such as QQ/SKYPE/WeChat.